Robert Wrigley Pain Research Scholarship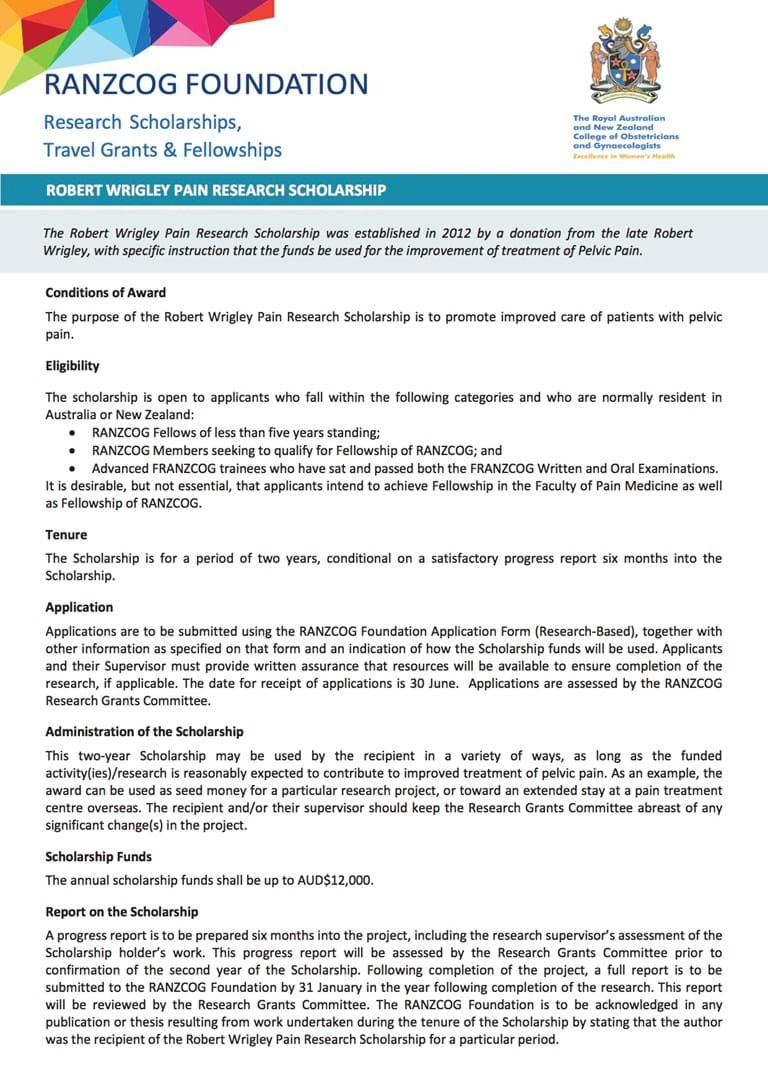 Applications are now open for RANZCOG Foundation scholarships commencing in 2018.
The RANZCOG Foundation supports research in the fields of obstetrics, gynaecology, women's health and the reproductive sciences through the awarding of various scholarships, fellowships and grants.
Pain researchers will be interested to know there is a pain-related scholarship, the Robert Wrigley Pain Research Scholarship.
A list of the scholarships and further information regarding the awards and application process is available on the RANZCOG website at: https://www.ranzcog.edu.au/about/foundation/Research-Grants-and-Scholarships/Scholarship-Application-Process
Scholarship applications close on 30 June 2017.